See on Scoop.it – Japan Now 1 地球のつながり方 震災・原子力事故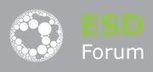 放射能防護のための市民科学を育てる機会として:
国連大学が主宰する環境持続可能フォーラム(ESDForum)への参加申請締め切り(4月30日)
http://www.facebook.com/events/110146039090012/
Reminder: 5 days to apply !
Education for Sustainable Development – ESD Forum 2012: Summer university program on Economy, Society and Environment. From 10 to 21 August at National Olympics Memorial Youth Center in Tokyo.
Due to limited space all applications after 30 April for Option 1, 2 & 3 will be put on a waiting list.
You can find more information and apply on a first come basis by 30 April at www.iuventum.org !
Please help us share, post, forward. Thank you!
Topics | Speakers
Innovation and Entrepreneurship | Dr. Hiroshi Fujiwara
Revitalizing the Global Economy via Entrepreneurship | Jeff Char
Start-up Finance | Tetsuya Isozaki
Intercultural and International Business Experience | Gunter Zorn
The Blue Economy and New Business Models | Prof. Gunter Pauli
Global Internet Security | William Saito
Venture Capital and How Chinese Innovators are Changing the World | Yinglan Tan
Miraikan Science Communication and state-of-the-art Innovation | Yuko Okayama
Everyday Sustainability | Bernd Nurnberger
Japan's Peaceful Constitution | Dr. Kenzo Fujisue
See on www.facebook.com